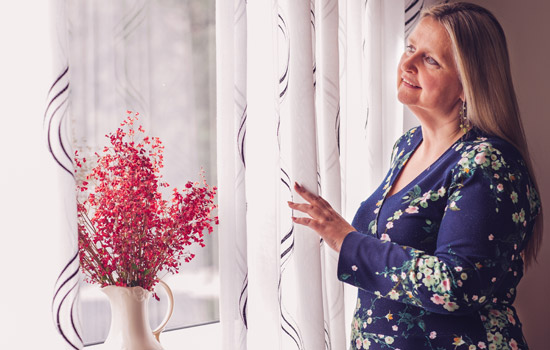 "Every project is carried out by us as a new challenge, where we use our experience and knowledge accumulated over years to attune to your wishes, interiors of the premises and atmosphere you are willing to create in the house or office."
"STALVE" SIA
Reg. number 40003717895
Address:
Ventspils iela 17-1, Rīga, LV-1002
Bank: A/S SEB banka
Code: UNLALV2X
Account: LV39UNLA0050005397908
Contact with us in order to …
Arrange an appointment with a designer
Designer along with a technician will meet you to assess and discuss possible curtain solutions. 
Obtain wider information on services
We would be happy to provide additional information on the way we work, the solutions available to you, etc.
Find out about our other services
We are flexible, creative and experienced, so you are encouraged to contact us when in need for individual tailor-made solutions for your tablecloths, pillows, slipcovers and other household or corporate items.
Learn more about a gift card
Want to find out more about options for purchase or use of a gift card?
Contact us – we will be happy to respond to your queries!