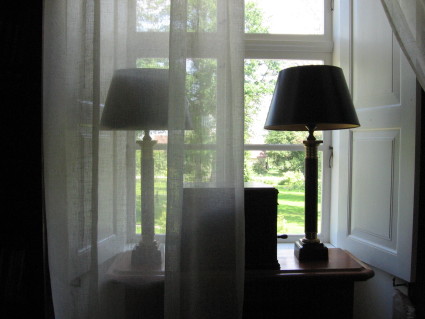 One of the most favourite curtain styles in Europe and Scandinavia, evidencing fine taste and high aesthetic values.
Linen curtains are airy and playful for different moods
Advanced linen curtain design solutions allow for harmonised and functional blending into interiors of nearly any room.
Linen curtains are usually chosen by people with high expectations for the quality of life, as linen curtains can protect against dust penetrating the room from the window, as well as maintain enjoyable room temperature – in the winters they block the cold coming from the outside, while in the summers they absorb the heat created by the sunlight.
Benefits of linen curtains:
 natural material for innate light and temperature control;
 easily flowing, elegant looks, light and natural;
 various natural shades and patterns available;
 long service life;
 linen curtain fabric can be integrated in any interiors – classic or modern.
Linen curtain design
We offer various curtain solutions from linen fabrics:
 daytime linen curtains;
 black-out linen curtains;
 linen curtain panels ;
 linen curtains with stud rings;
 linen curtains on decorative ropes or bands.
Linen curtains are very well suited for combining with other curtain fabrics and they can be easily adjusted to virtually any style of the interior in any space – dining room, kitchen, bed room, etc.
Contact us to obtain further information on opportunities of applying linen fabrics in curtain design.
Linen fabric
The origin of linen fabric dates back to the ancient Egypt, when already 4000 years ago linen was used in interiors and clothing of only highly privileged and wealthy people. Today linen products are highly appreciated by the Western European, Scandinavian and Baltic designers and clients looking for a fine taste and environmentally friendly lifestyle.