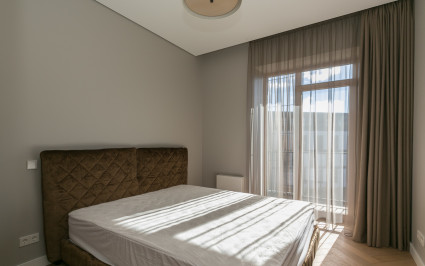 Main benefit of modern curtains is their ability to be matched with nearly any interior of the room. Modern curtains can refresh a classical interior by serving as a transition from classic values inhibiting the space to the modern world behind the window.
Design options
Modern curtains can be asymmetric, with diverse new elements, combined from various styles. Main accent of modern curtains can be not only their form, but also
interesting, contemporary prints, matching the interior.
Thus, by mixing colours and shapes, modern curtains can be easily matched to elements of the interior, for example, pillows, decorative finishes, wallpaper, furniture, carpets, etc.
The following fabrics are most often used for modern curtains:
various decorative curtain fabrics;
 rayon;
 polyester;
 linen.
We have successfully implemented many modern curtain design projects in residential houses, restaurants, cafes, hotels and offices.