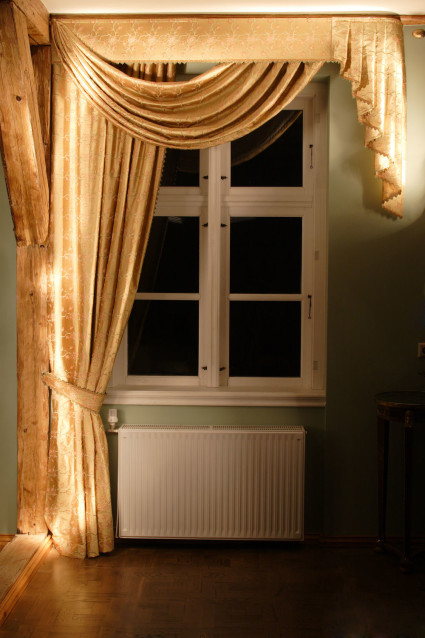 Curtains serve as a decorative and functional element in your home or office with ability to fully transform the feel and atmosphere of the room.
Curtain design is carefully considered in every detail by selecting suitable fabric and shape so that the window decoration would best suit the overall style of the room and compliment it. During the design process, we will look at and test each selected curtain fabric at its intended place of hanging. We start by sketching the proposed curtain design on a photo of your window.
What is curtain design?
Services of a professional curtain designer will help you to incorporate curtains in any interior. Our designer will help you with selection of curtain poles, fabrics, colours, shapes and overall style of the window treatment.
How is the cooperation with the designer organised within the process of custom curtain design?
The curtain designer will visit you to survey the premises, take measurements, shoot images of your windows and discuss your wishes. A fee for such service in Riga is € 20. Outside of Riga – as agreed.
On the second meeting within a few days the curtain designer will bring you a full portfolio of our proposal:

photo images depicting your premises with sketches of the proposed window decoration,
various sketches with options of curtain styles to be selected for your windows,
a photo book with examples of various models and shapes of curtains,
samples of curtain poles and fixtures,cost estimate and the planned execution schedule (depending on the scope of the work, the entire process will take approximately 10 business days).
The first meeting with our curtain designer creates no obligation for you to place any orders whatsoever.