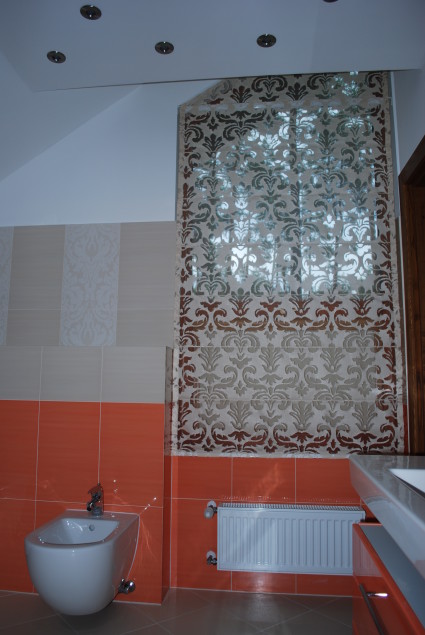 We create functional, decorative curtains, matching the style of your bathroom. We offer full range of services – taking measurements, design, production and installation.
Curtains for compact bathrooms
Various solutions are available for small bathrooms featuring a window:
 metal or wooden blinds, specially adjusted for use in bathrooms;
 roll-up blinds or roll-up cartridge blinds, which can be adjusted to any interior in any size and colour and which can be used if they are not subject to a direct water flow;
 Roman blinds, the benefits of which are obvious as they look good and are not damaged by water.
Curtains for spacious bathrooms
If the size of bathroom permits, curtains can add a special feel to the bathroom. In such case it is recommended to choose fabrics well surviving in damp spaces.
Just like in any other room, the curtains in the bathroom can be combined with blinds.