2020 is coming with new trends and changes to the old trends. This year's keywords are cozy, feminine, homely and simple. Here are some of the latest trends in interior and design. You may want to choose elements that you can implement in your home to refresh it, give it new accents and so on.
Simplicity and coziness
The Scandinavian style with its coziness, comfort and simplicity is trendy again. The main aim is to create a really peaceful place where you can return after a busy day at work. The trendiest tones in furniture, accessories and room coloring are gentle and warm. If you want to complement the interior of your home with a variety of accessories that will create the right feel, the best approach is to choose soft and light cushions, plaids, sofa and bed covers and curtains. If you plan to change home textiles, choose light and soft tones. They will definitely be trendy next year as well.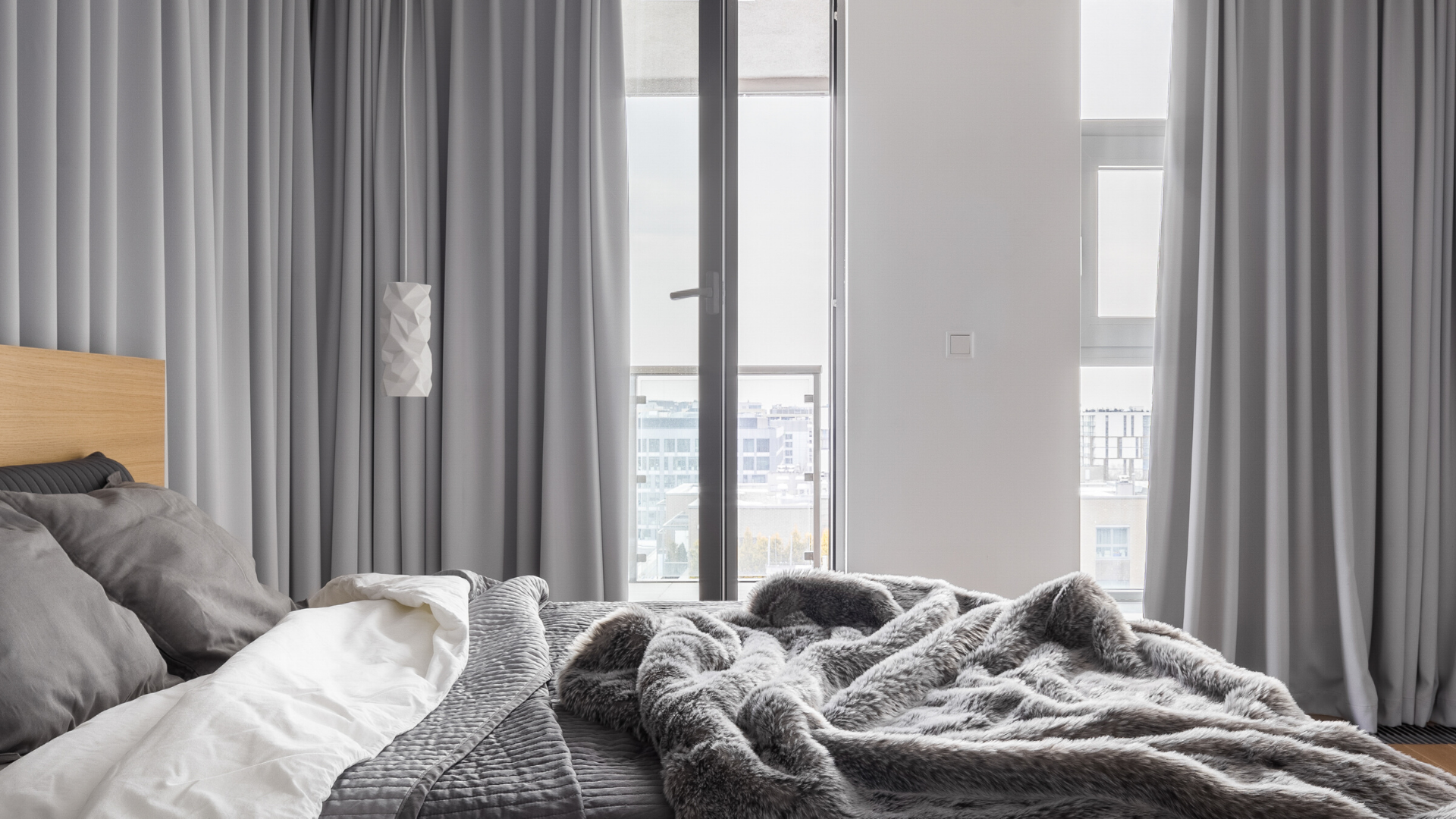 Soft color palette
Complementing the previous trend, all the gentle pink, baby blue and olive-green tones will also be trendy. You can use these colors in both accessories and furniture. They will look great and harmonious with other pastel tones or textured elements. The choice of these colors will definitely help to create a cozy feeling because all of them express femininity and tenderness.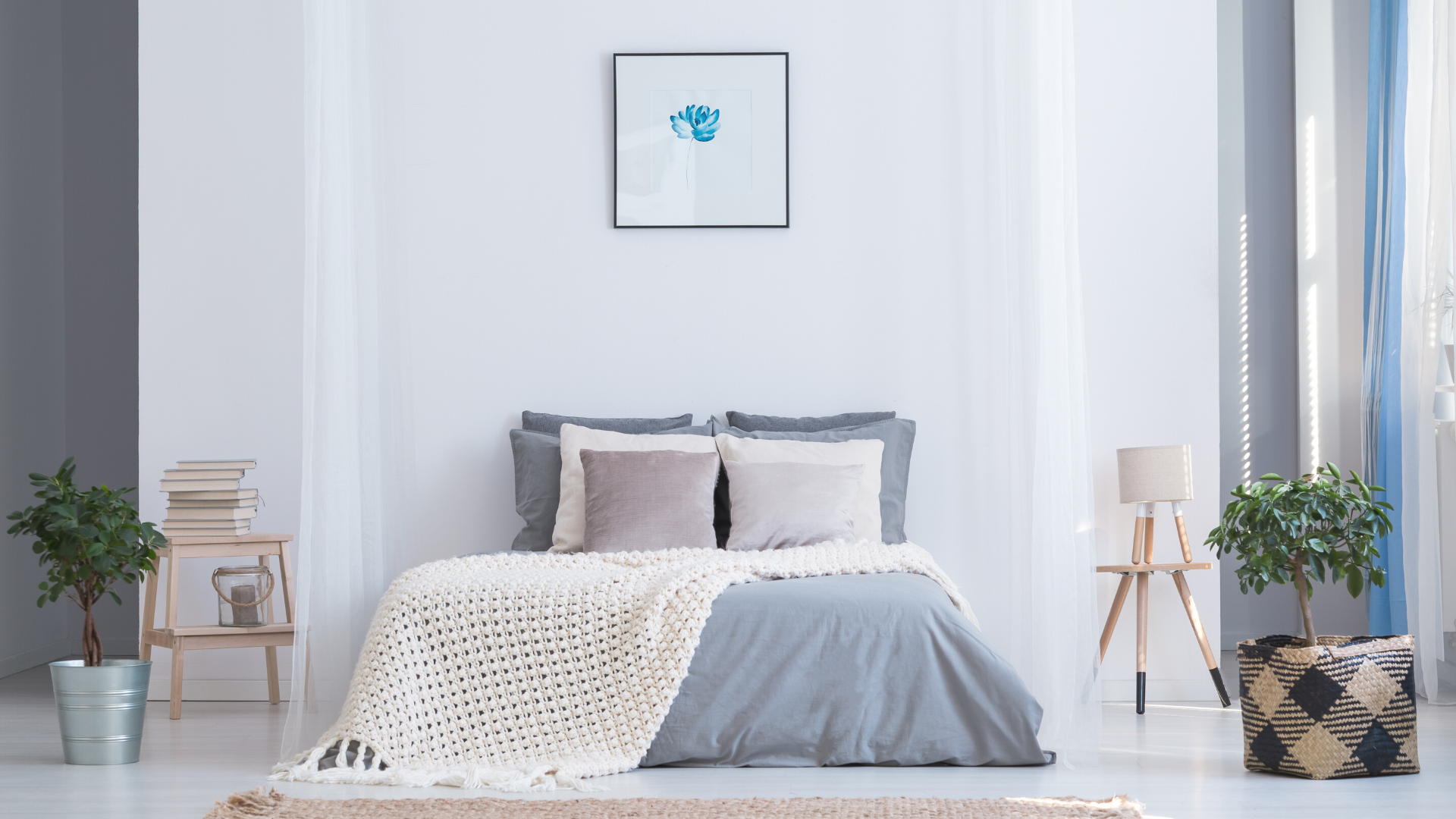 Velvet
Velvet sofas, cushions and other elements. Yes, velvet furniture and accessories are associated with luxury and elegance. Velvet will look great in new, modern apartments or houses, giving the interior the perfect balance of simplicity, elegance, richness, antiquity and modernity.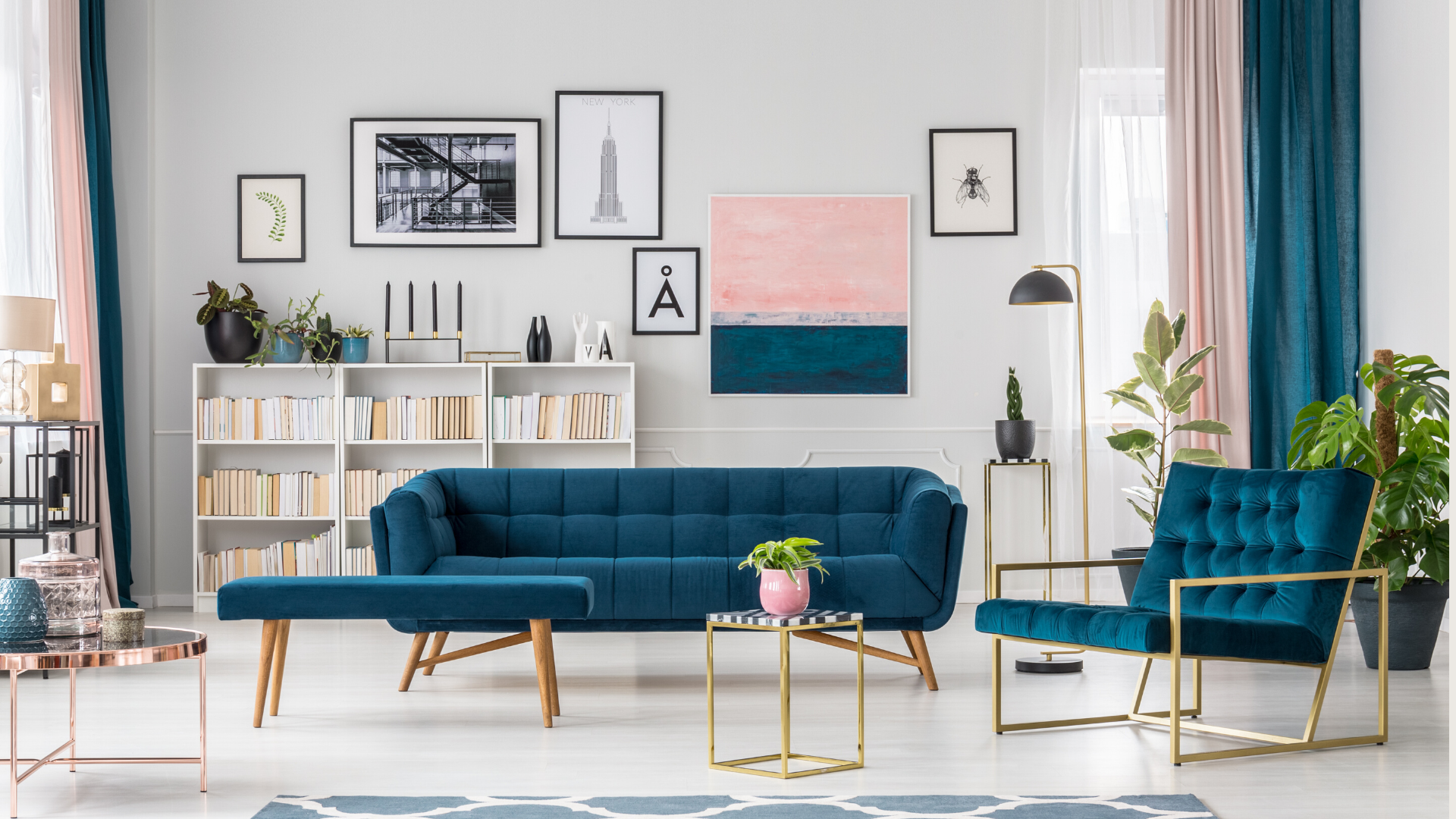 Lots of greenery
This time houseplants will bring the green color into the interior. If your home doesn't already have one, 2020 is the right time to buy houseplants and add them to the interior of your home. They bring a lot of freshness and make your home trendy. In order to update your home interior in accordance with the trends, choose trendy colors for flowerpots.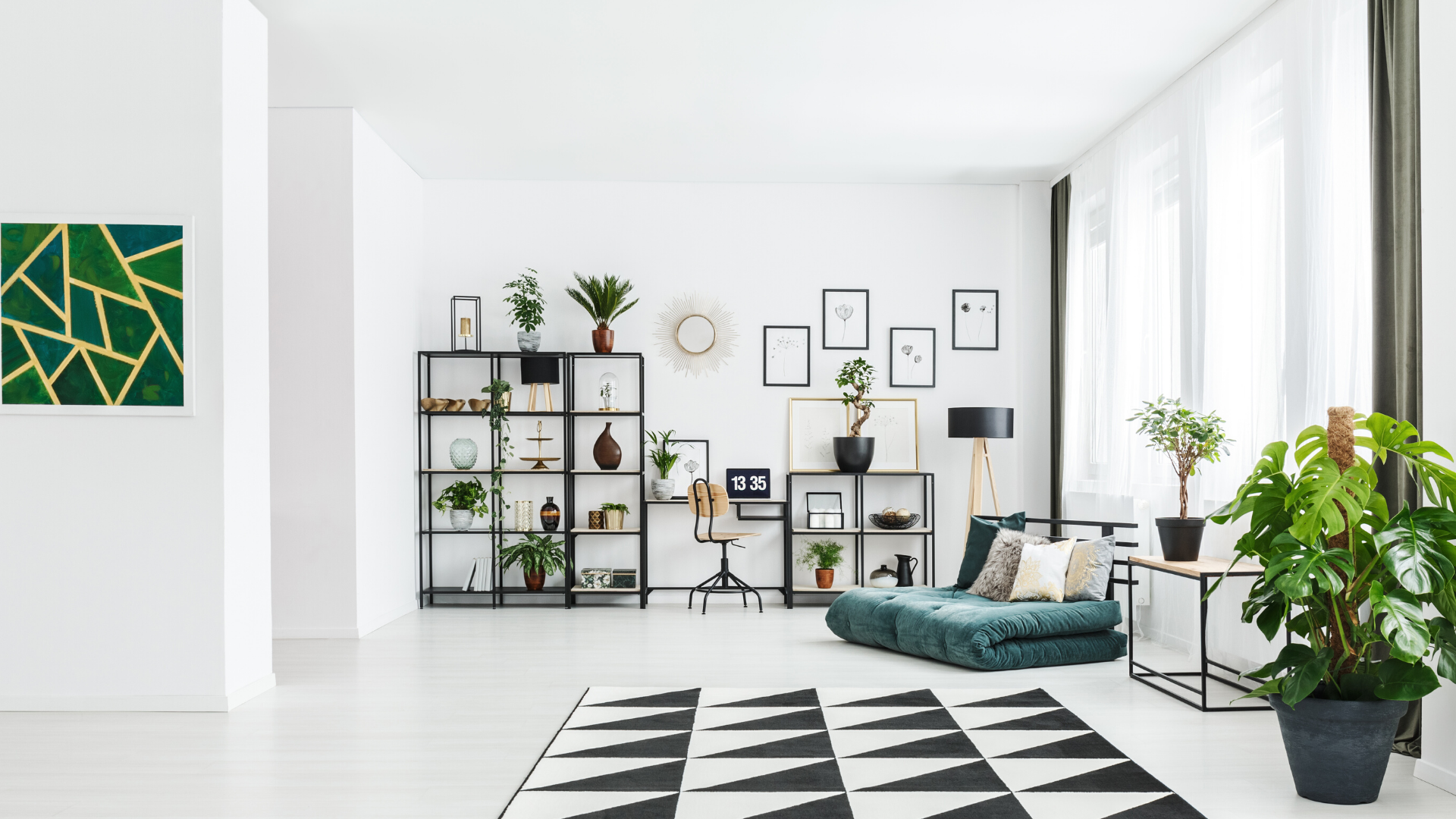 Style elements from Japan
The blend of Japanese and Scandinavian styles strikes the perfect balance. Both styles are characterized by simplicity and asceticism, but together they bring a bit of exotics into the interior. Many interior designer trendsetters already offer textiles with birds, flowers or the Far East ornaments style in their salons and stores. Simple lines and asceticism create a sense of harmony and peace in the room.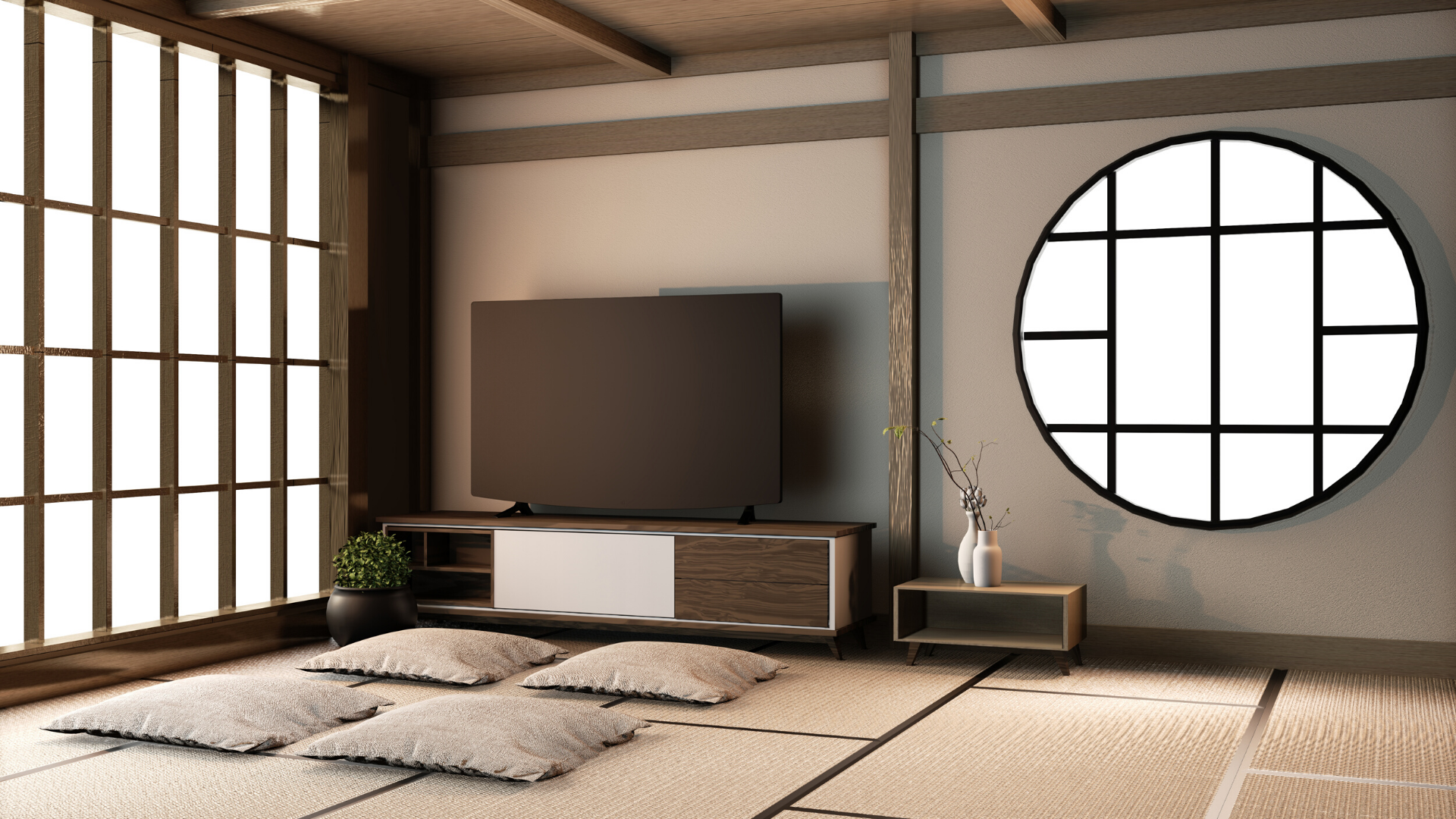 Black!?
For those who want a little craziness in their interior. Black! Black is blacker and bigger than ever! There are different types of black elements, from sink faucets and walls to shelves and kitchen appliances. In addition, black contrasts with the trendy white color. Together, the two will make a great pair in your interior in 2020, and they are likely to last for years to come. It is a classic! All you have to do to is complementing your interior with other trendy accessories…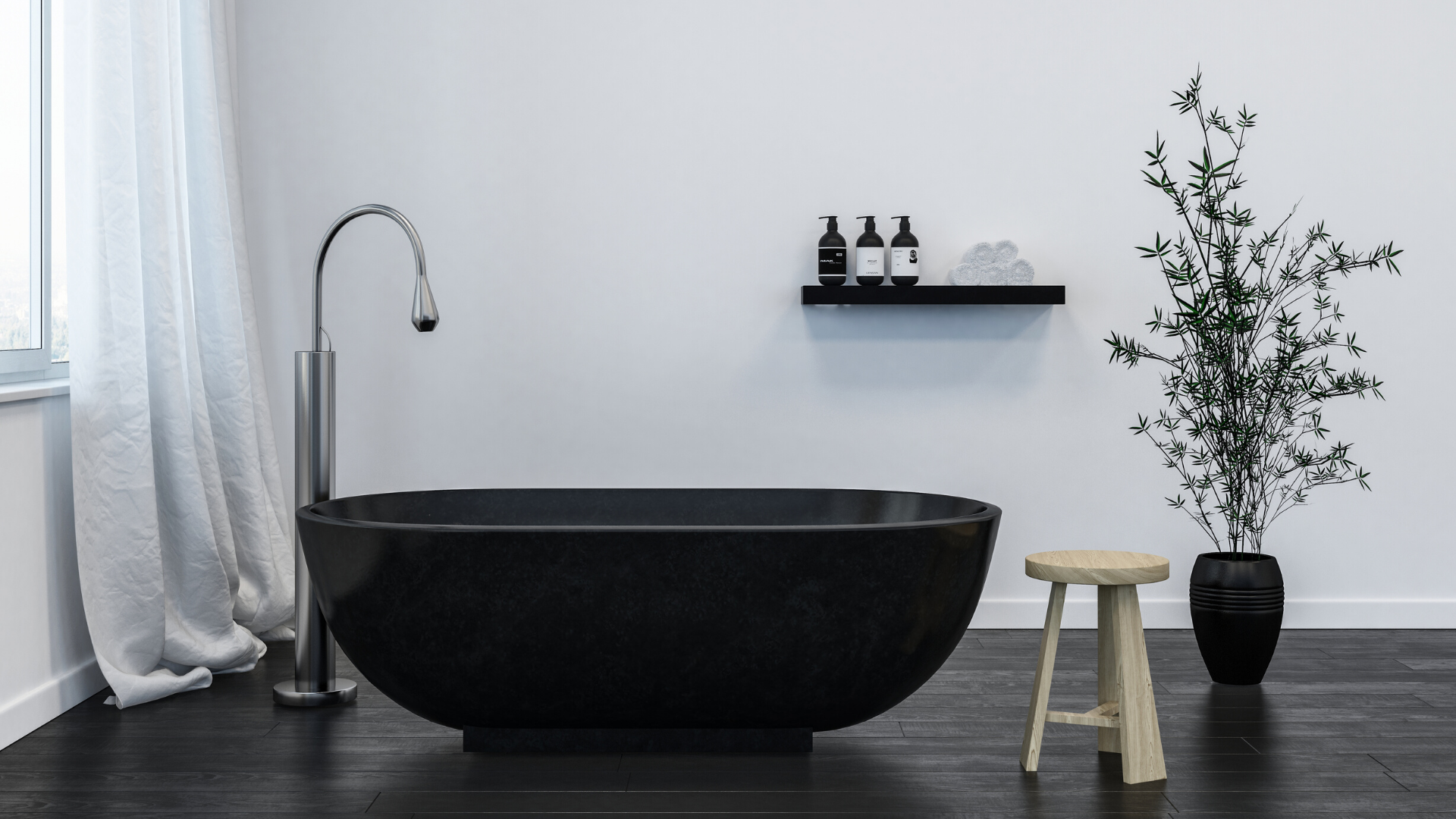 As always, the top interior designers of the world do not share a single point of view on the top trends this year; however, we have collected the most popular trends they do agree on.
Industrial style is no longer in vogue
Industrial lamps, chairs, tables and other home accessories are out of style in 2019. We have been enamored with this trend for a while now, but it is time to move on. Say no to industrial style in your home, if you want to keep up with the trends.
.
Yes to a combination of styles! No to a single style!
If you want to decorate your home in a single style, you probably won't earn the praise of the interior designers. On the other hand, if you mix several styles, your home will be considered stylish and fashionable for at least another few years. Popular styles that don't go out of fashion so quickly is the American contemporary, Scandinavian and Art Deco. By combining these styles with, say, elements of the 50s or the 60s, you will be right on point; however, if you fill your home with elements from a single period, it will remind more of a museum than a home.
Say yes to a mixed style for curtains and blinds! They're also an outstanding element that should be incorporated into any modern and functional design. Of course, in 2019 more than ever the trend is to stick to natural fabrics and use metal, wood and other environmentally friendly materials instead of plastic..
Yes to colour!
Away with entirely white, sad grey or doleful beige interiors. Our generation and this era are extremely quick-paced and intense. We need some colour to make us happy. In this respect, the world's top decorators agree. They recommend introducing modern, abstract elements, traditional values, floral patterns and anything that brings joy and positivity in your home.
When choosing curtains and blinds, you can afford to be creative and original, since the choice of fabrics, textures and colours keeps getting broader..

.

Yes to the dining room!
A trend that probably will never go out of style. All homes should have a dining room or at least a family dining table. It must be big enough to bring together the entire family to enjoy a meal  - not only on festive occasions but every day. Today's accelerated lifestyle calls for moments to talk about the day with our loved ones or enjoy the meal in a comfortable silence..
.
No to glitter and sparkle!
Glitter and sparkle is a thing of the past! It is time to return to real values! Natural materials, soft and comfy things, handicrafts, wood, stone and other elements made from natural materials with real texture and a story..
Africa in your home!
Not so long ago the African wax print became a popular trend in fashion. Now elements of African art are ready to become an interior design trend. Are you or any of your friends going on a trip to Africa? Now you know that the perfect souvenir is a home accessory crafted by the local artists..
The curtains and blinds of your home and office are functional part of interior design - they protect you from bright sunlight, reflect heat or, on the contrary, they help to keep the room warm during the winter months. However, curtains accumulate dust and experts recommend thorough cleaning once a year.
Curtain cleaning
Curtains can be cleaned during any season. It depends on your cleaning habits and needs. Based on the curtain design and fabric type, suitable cleaning methods must be used.
Some curtains can be cleaned at home, for example, by machine-washing them at a suitable regime with an appropriate detergent or they can be washed by hands. However, some curtains are too large to fit in the washing machine, while others require special detergents or techniques to prevent damage during washing.
Thick curtain cleaning
Thick curtain cleaning is a quite complex process, as depending on the previous cleaning or their hanging location they must be first cleaned from dust. The curtains must be carefully removed, cleaned, dried and ironed and only then they can be re-attached to the curtain rails.
Cleaning of combined fabrics
Curtains made from, for example, silk fabrics must be cleaned very carefully. Silk is a very fine, yet elegant and natural material, but it is lined with another type of fabric. Thus, the cleaning must be equally appropriate and efficient for both fabrics. This applies to other types of curtains that combine two or more fabrics or other materials, for example, in their finishing. Also, when ironing such combined curtains, you may not forget that each fabric has its own properties that require different heat levels.
Tips ad tricks of curtain cleaning
Large window curtains that consist of several parts or curtains for multiple windows that look the same should be numbered before removing them to know exactly where and in what order they should be reattached.
Curtain rail cleaning and window washing
Curtain cleaning should be planned together with window, windowsill and curtain pole cleaning, as, while the curtains are removed, you can be sure that you won't accidentally damage the curtain fabric with cleaning agents, which can leave marks of even damage the structure of the fabric.
Depending on the material of the curtain poles, the most suitable cleaning agents should be selected. For example, you should not clean metallic poles only with water. It is better to use a suitable cleaner that will leave them shiny and prevent staining.
Curtain cleaning services
How to be sure that the curtains will look like new regardless of their style or fabric? Trust an expert to remove, clean and rehang the curtains. This way there is no risk of using unsuitable cleaning agents or accidental damage during the cleaning process. In addition, you will be released from the cumbersome procedure of attaching and removing the curtains.
Curtain cleaning service.
Does your house has VELUX roof windows? Are you planning to change or install roof windows? We can safely say that will be a great choice.
Why choose VELUX roof windows
For several years we have offered our clients whose home or office has roof windows to select VELUX windows. Why? Here are some arguments that we as industry experts find very important.
Roof window quality
First, the quality of the window. The innovative roof window insulation ThermoTechnology™ effectively protects from the cold, the wind and the snow. Equipped with special seals preventing air permeability, ensuring high energy efficiency and keeping the warmth inside the home or the office.
Like almost all other windows, they are laminated from the inside, which is especially important for families with children - so they could safely play along and an accidental move would not cause trouble in a form of shattered window and broken glass.
Range of accessories
Secondly, another important argument is the extensive range of window accessories offered by VELUX. Namely, each window has matching blinds and protection against heat. Even if you haven't purchased the specific accessory when ordering the window, you will have the opportunity to supplement you window at any time.
Accessories design
Third, as any modern company should, VELUX follows the latest style and design trends. You can order Roman, pleated, rolling or horizontal blinds in a variety of colors suited for your VELUX roof windows. The range also includes blinds with applications and the children will love the famous and lovable characters and other design elements.
Summer trend
This summer the main roof window trend is the external VELUX sunshade, which blocks the sun before it reaches the window panes, reducing passive heating by up to 73%. This way you can open the window letting in the light, but not direct sunlight, which often significantly heats up the rooms.
Take care of your comfort by choosing high-quality products. In addition, VELUX provides 3 year warranty to their products. Contact us to learn more.
A bedspread is a wonderful way to bring elegance in your, children's or guest bedroom. In addition, a bedspread will also be a perfectly functional decor - it will motivate to make the bed, but on a cool night it will bring warmth.
Bedspread design
It it recommended to match the design of your, nursery or guest room bedspread design with the interior of the room and/or the curtain design. Of course, it doesn't mean that it needs to be in the same colour or from the same fabric, but a selection of a suitable fabric will help to create harmonious and elegant atmosphere. Isn't that exactly what your bedroom needs?
Bedspread - a three layer cake
One could say that a bedspread is like a cake, which consists of three layers:
decorative fabric on the top,
sintepon in the middle,
lining at the bottom.
The puffiness and thickness of your bedspread depends on the thickness of sintepon you have selected. This is a matter of taste, style and practical reasons.
All three layers are stitched together using quilting as a design element. You can also choose the quilting to your liking - boxes, lines diamonds, floral patterns or any other ornament that match any design elements of your room or matches the pattern of the selected decorative fabric.
Types of bedspreads
More and more new interior and design trends and possibilities enter the world of bedspreads, even though the traditional bed covers still have a stable place in the hearts of customers - all depends on your wishes, bedroom design and other practical considerations.
Types of bedspreads
Traditional, loosely fitted rectangular or square bedspread.
Fitted bedspread. The edges of tis bed cover are tucked inwards like a sheet.
With overhanging edges and corner slits. Slits may be closed or open, if the bed has nice legs.
With pleated ruching.
With integrated decorative string along the edge of the bed.
Learn more about ordering an individual bedspread design.
When you have been invited to wedding there are two main questions causing the most worries: "What to wear?" and "Where to find the perfect wedding gift?" Based on our experience, we offer you a few ideas to find the answer to the question "what to give to the newlyweds?"
Gift for a couple starting their life together
You may say that many couples live together before the wedding; however, wedding is a new milestone for starting or continuing their life together, therefore, it means creating a new, joint energy in the house. A new, jointly created atmosphere at home will provide a positive kickstart or continuation to their new life, so a great gift is a gift that allows for this to happen.
Why choose a gift card
Many couples create their gift inventory, other ask to be gifted money, while some leave the selection of the gifts to their guests. In this case, the gift card will be the best solution. Why? Because it is quite possible that your and the new couple's taste may differ. As the old saying goes - to each their own.
Why a gift card instead of cash? As we know, often the money gifted with a specific purpose in mind is spent on fairly routine purchases and the wonderful intention to choose something you need and like turns into everyday spending, which is not particularly memorable.
How the new couple can use the Curtain design gift card
The great news is that with the Curtain design gift card, the new couple will have plenty of opportunities to create a new atmosphere in their home. Here are some ideas.
New curtains or blinds
New curtains or blinds in the kitchen, bedroom, bathroom or maybe even in the nursery, when planning a baby, will definitely bring a completely new and fresh atmosphere in the home. We will offer the new couple to create these items by individual order - a custom made design, curtain fabric or blind colours and textures specially for the style of their home, not forgetting also about the functionality, specifics and location of the room and the couple's lifestyle. We will provide full service from A to Z, this means - including hanging the curtains or blinds.
Patio or outdoor curtains
If the new couple is socially active, loves entertaining guests in their private house or spends romantic evening on their private patio, patio curtains will be an excellent choice. They will create a special atmosphere, as well as be very functional - they protect from the sun, wind or unwanted guests (flies and mosquitos). Learn more about patio or outdoor curtains.
Canopies for romantics
Canopy is something a lot of people dream about, but only few actually implement it in their bedroom, as the priorities take precedence and the dream about a canopy and a romantic atmosphere in the bedroom remains just a dream. However, it is not that hard to implement. And why shouldn't the new couple do it by using your wedding gift - the gift card?
Home textile - cushions
Living room cushions matched to the interior of your home will be a breath of fresh air for the occupants' new life. Learn how new cushions can be used to create a completely new atmosphere in the house.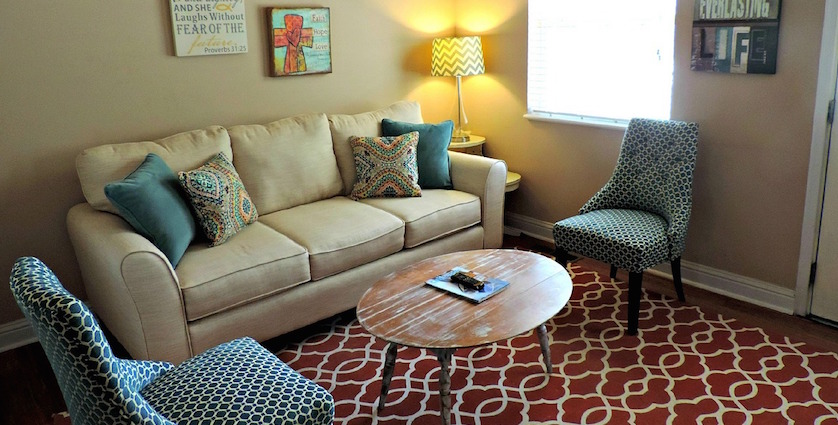 Any Curtain design services
These are just some of the ideas we can offer to the new couple for the creation or improvement of their home. In addition, the new couple may choose any other services required - interior design services or quilt sewing etc. 
Purchase a gift card online
You may purchase the gift card online and it will be delivered to your workplace or home. We offer two types of gift card design - classic or modern.
Where do you like to spend your time in summer? Outdoors? On the front porch, sipping a refreshing cocktail? Watching the sunset? Celebrating the summer with friends or family? Is your patio ready for guests and enjoying the sunny summer days and long, warm evenings? It might be that patio curtains is exactly what you have been missing!
Patio curtains - stylish or practical?
Outdoor curtains are both for style and comfort, since they will help to separate the patio area and hide from direct sunlight when required, as well as protect from insects, create shelter from wind and will look stunning. Of course, every patio and patio curtain has different functions, based on the location, for example, in relation to cardinal directions, intensity of the sun or the lifestyle of the residents or their guests.
Patio curtains will always create a special atmosphere and comfort for a private residence, summer house, hotel, restaurant or other type of patio.
Suitable fabrics for patio curtains
We might be repeating ourselves, but the selection of the outdoor curtain fabric depends on the main function of the curtains. If the curtains are to keep out wind, they must be made from denser fabric. If they should protect from insects during the evening and create a gentle shade during the day, they can be made from thinner fabric. Our main recommendation is to select a resistant curtain fabric, as it will deteriorate due to variety of external factors. Also, you will probably want to wash the curtains at the end of the season.
Patio curtain colours
It always the best to choose a light fabric for patio or any outdoor curtains, as it will be less prone to fading. Thus, it will keep it's great looks longer.
Outdoor curtain fitting
The fitting options of the patio curtains depend on the desired functionality of the curtains - will you want to open and close them frequently. The patio curtain fittings used more often are rails, decorative hooks or velcro.
Patio design for a celebration or other exciting event
Garden party or any other outdoor event is a wonderful opportunity to create a mood that will allow to travel in time and space. Using the curtains as a decor, you will be able to create a celebratory atmosphere - they can be bright or light - it all depends on the theme of your party. Just a little addition of flowers or ribbons to this functional decor and you have a guaranteed elegant and festive mood.
Decorative cushions are a practical highlight to the interior which may completely change the design of the room. In addition, decorative cushions are an interior element that can be easily replaced bringing something fresh into the room design.
Basis - high quality cushion
The first task is to purchase high-quality cushions, which won't lose their shape after a few months of use.
Silicone pellet cushions are the most reliable as decorative cushions - they won't lose their shape, won't collect dust mites, they are easily washable and will look great after washing.
Traditional feather-stuffed cushions are also great and will suit those who prefer natural cushion stuffing materials. These cushions only require an occasional fluff and they will return to their initial perfect shape.
Bamboo fibre cushions - this natural material will excellently keep the shape and the look of the decorative cushions .
Woll stuffed cushions are another excellent choice, as they have a very long life, but for thouse who suffer from allergies it is better to keep away from them.
There is no one magic formula. As always, quality cushions will be more expensive, serve you longer and better, while the cheaper options will lose their shape and will require replacement sooner.
Decorative cushions according to season
Just as the nature changes, your home can completely change its atmosphere with the change of the seasons. Imagine - you can simply switch the covers of your high-quality cushions and the interior and mood of your home will instantly change. In winter, you may want calmer hues that will look lovely in the candlelight, creating a romantic, warm and cozy mood. While the summer can enter your home with mischievous resilience, bright colours or, on the contrary, light pastels of a summery meadow.
For this to happen, all you need is to purchase high quality cushions and purchase, make or order decorative cushion covers with invisible closure, which will let you switch them easily to achieve a different mood and will be very practical for cleaning.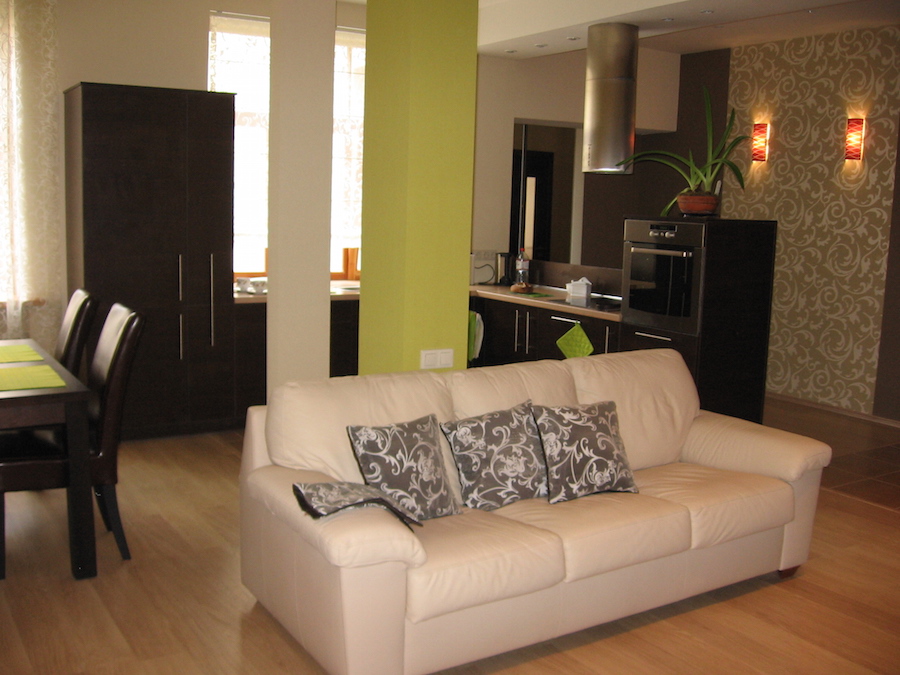 Decorative cushion fantasy flight
Even the simplest interior can be transformed with decorative cushions, therefore, skilled interior designers recommend selecting subtle furniture - gray, white, black, brown, beige etc. - so that the mood could be created with accents.
There are several ways to match the pillows to your interior.

Match the cushions and the curtains
Decorative cushions can be made from the same fabric as the curtains or the same colours can be used. Thus, it is possible to achieve a very harmonious interior of the room.

Match the colour of the cushions, but not the patterns
Select one basic shade of the cushion and match fabrics of different textures and patterns. Thus, you will achieve a great overall harmony with a little playfulness.
For example, you can choose the brown and beige colours and match the fabrics in these colours, but different patterns - plaid, stripes or polka dots, or floral motifs in these colours.

Select all leader of all cushions
Choose an expressive leader among your cushions, for example, with special fabric or colours, and only then match the colours of other cushions. These cushions may be single colour or multicoloured, but the key is to create the background for your leader.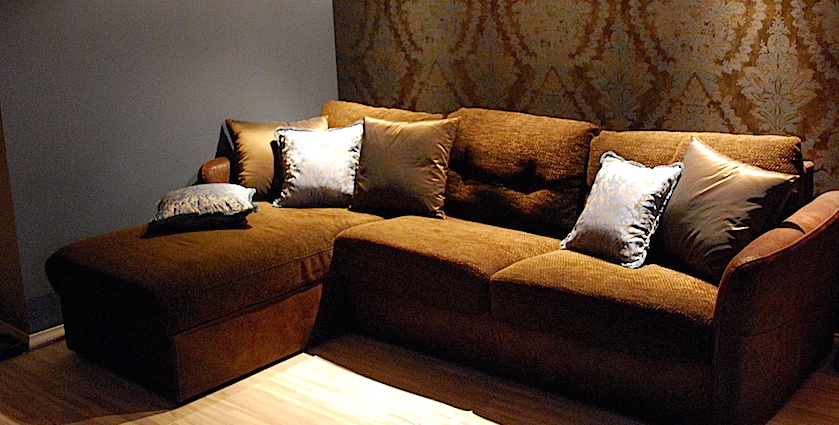 Original ideas for birthday gifts? They are not so easy to find! A great birthday gift will be a lasting value that will remind the recipient about the giver and will bring positive emotions long after it is received.
What to give
One of the most popular types of gifts is a gift card. Aizkarudizains.lv offers gift cards in any value starting from 10 EUR, which will be a great choice for a birthday gift. Many of our customers select the gift card as an anniversary present, for example, for the 30 year anniversary, 40 year anniversary, 50 year anniversary, 60 year anniversary etc.
The "Curtain design" gift card may be purchased online with a delivery to you or directly to the recipient of the gift, for example, if you wish to bring joy to someone who lives in another city or you are outside Latvia.
You may also choose the gift card design - classical or modern.
How the recipient will be able to use the gift card?
The "Curtain design" gift card is valid for one year from the day of purchase, so that the recipient can properly consider and decide on the best way to use the gift card.
The gift card may be used:
to order new curtains;
to order textile articles - pillows, bed covers, canopies, table cloths etc.;
to order blinds;
for various services – curtain repair, cleaning, ironing etc.
Birthday gift for a woman
The "Curtain design" gift card is a wonderful birthday gift for a woman whose is a great hostess and loves home decoration. It will allow her to creatively express herself, for example, by matching new, sophisticated pillows or tablecloth to the existing interior or ordering other home textiles, curtains or blinds to improve the home interior.
Birthday gift for a man
A passionate garden party host with a private home will definitely appreciate this gift card and will use it to order custom made awnings or sunshade for his private terrace.
Birthday gift for children
Even though toys or clothing is a more customary birthday gift for children, the "Curtain design" gift card can be a very original birthday gift for a child and can be used to decorate his or her room. The parents and the child will be able the create a pleasant environment in the child's room and involve the child in the creation of the nursery curtains and home textiles, if the child is old enough.
This can be lovely gift for the first birthday of the child, so that parents could order a custom designed blanket or pillows with symbolic meaning.
Corporate anniversaries
Why not select a gift card with an added value for your business partner or client anniversary? This can have a practical or a symbolic use. For example, by ordering new office curtains or blinds that will improve the office interior or by creating a company flag with its logo, if the company participates in various events, exhibitions and other public events.
Do you need more information about purchasing our gift card?
Contact us now!
Do you want to purchase a gift card? Get your gift card now!
It is not that easy to say right away how much quality curtains will cost. When you order curtains, just like when making any other order with a wide range of options and solutions, there are too many variables.
What constitutes the price of curtains
One of the variables, of course, is the type and the size of the window. The larger the window, the more fabric and labour is required, accordingly, the costs and the price of the curtains will be higher.
Curtain costs are also affected by the fixtures - the length and type of the curtain poles or rails - and, of course, the fabric. We offer over 200 different fabrics to choose from - traditional and exclusive. In addition, it is also necessary to calculate how much of the selected fabric will be required and whether you will need curtain accessories and lining. The final variable is the cost of sewing and installation of the curtains.
Even selecting one curtain design, but different curtain fabrics or poles, the price can vary considerably.
To find out the exact price of the curtains, order curtain design
Ordering curtain design - this is the first step to plan a curtain that is high quality, durable and fitting to the style of the room. The consultation by the SIA "Stalve" or Aizkarudizains.lv designer in Riga costs only 20 EUR, but outside Riga the price is agreed taking into consideration additional transport costs.
Our clients from all over Latvia have ordered curtains for their home, office, as well as manors, restaurants, guest houses, hotels etc. No matter where in Latvia it is required to install new curtains: Riga, Jelgava, Daugavpils, Ventspils, Valmiera, Cesis, Jurmala - contact us to agree a designer's consultation. We definitely will find a mutually beneficial solution.
The designer will go to your specified address, the place where you plan to install new curtains, she will take measurements and listen to your wishes and ideas, draw little sketches to agree on the overall concept and style of the curtains. After this consultation, the designer will be able to give you the preliminary total cost of the curtains. Why not the final estimate? If you conceptually agree on collaboration, another meeting will be required to look at the curtain fabrics in the room and agree on the final design of the curtain. It is quite possible that when looking at the curtain fabrics you will decide on one with a higher price or, on the contrary, you will select the cheaper option - and the designer will recalculate and give you a precise estimate including all variables - the fixtures (poles, rails), curtain fabric, accessories, style and the work invested in the manufacturing of the curtain.
What are the benefits of custom made curtains
Individually designed curtains have an array of advantages and this is the reason they generally cost more than ready-made curtains offered by curtain stores or even variety of shopping centers.
Your curtains will organically fit the style of your room.
The curtains will be of high quality.
They will be made exactly for your window size and they won't require any adjustments, re-sewing etc, which requires extra care and costs.
An experienced curtain designer will think about the nuances you might not consider at first, for example, convenient opening of the window, curtain cleaning, the primary and the secondary functions of the curtain.
You won't have to worry about putting up the curtain pole and the curtains.
With an appropriate choice of curtain you can visually expand the room or give it some other desired mood.
And, it is quite possible, that you haven't even thought about several great combinations of curtain fabrics and styes or curtain combination with blinds to make your curtains modern, elegant and functional.
Did you know that curtains have several functions?
In addition to forming a part of the interior of your room and hiding you from the sights of passersby or neighbors, your curtains may also:
dampen the noise,
keep the warmth,
provide deeper sleep, if, for example, black-out curtains or thick curtains with extra lining are used,
protect from insects etc.
Do you want to know the cost of your new curtains?